AIS-Sim - the Simulator for AIS and NMEA testing
Simulate HS-NMEA with embedded AIS Messages, analyse incoming AIS messages and display them on a RADAR like display. Drive the simulator with the Boat Control Console.
NEW Features in Latest Version (click here) AIS-Sim 6.0.1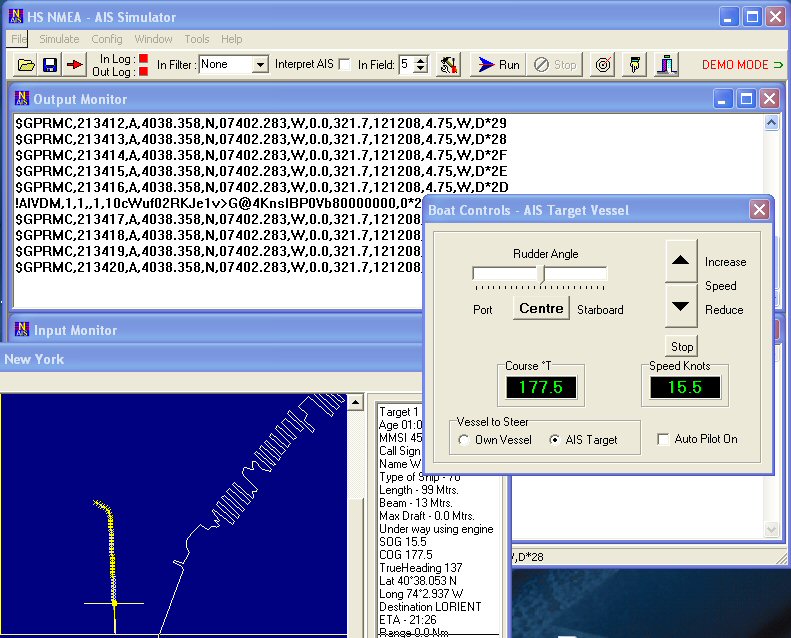 AIS-Sim Features
* NMEA 0183 version 3.00 and NMEA 0183-HS ver 1
* AIS Specification ITU-R M. 1371-1 / IEC 61993-2
* Uses NMEA parser technology proven in RECSIM, ESL's previous simulator
* Up to 5 custom parser sentence groups with separate repetition rates
* RECSIM compatible track files and Autopilot simulation
* Optional output and input logging to files, with playback facility
* COM ports 1-15 up to HS-NMEA 38400 baud and beyond
* RADAR display window with optional background vector cartography
* Track up to 60 simultaneous targets
* Centre display on own vessel or any selected target
* Virtual Loopback mode for local simulator monitoring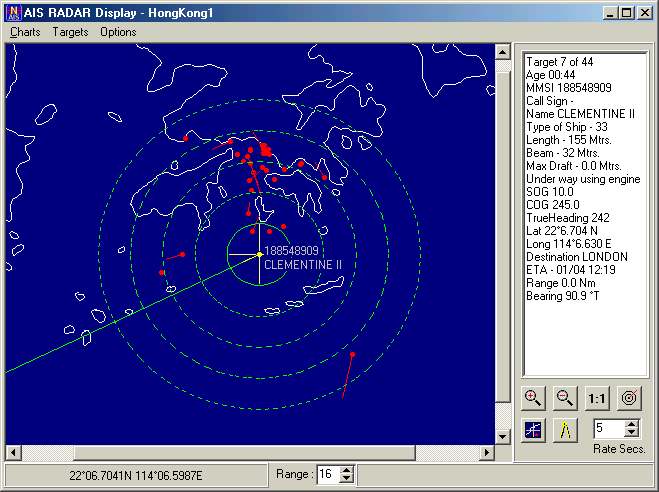 Zoom in on a target and view the vessel plan relative to the antenna position.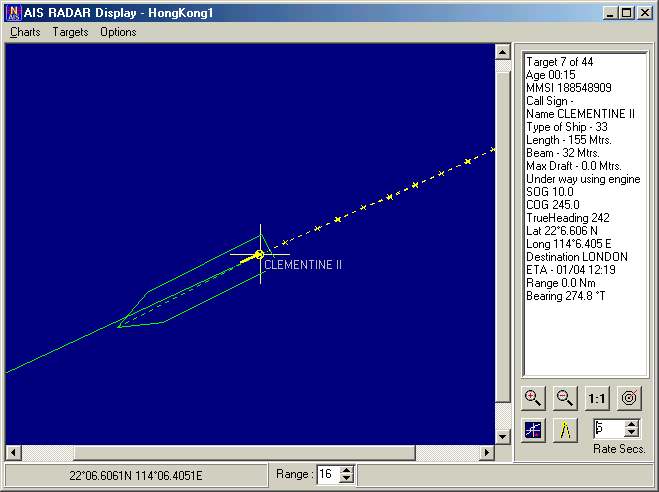 (This downloads AIS-Sim600setup.exe a self installing file, last updated July 2020. Save it and run it to install AIS-Sim).
(This downloads NSIM-2020.zip. Save it, unzip it and double click on NSIM-2020.chm to open the AIS-Sim Help file)
(Problems reading this help file? Click here)
Open the ESL Home Page in a new window